Graziela Gems | Building A Luxury Brand
Graziela Gems | Building A Luxury Brand
About the project
We met Graziela at one of her amazing trunk shows in Miami. If you haven't met her before, she's a doll! We loved her jewelry so much and we wanted to work with her to help refine her brand, identity, messaging and online  presence.
CHALLENGE
Through our discovery phase, we learned that the website and low social media engagements were symptoms of a deeper need to clarify her brand and target audiences. In less than one year, we held workshops and focus groups to sharpen her brand identity to create a clearer consumer message. We then used Google and Facebook tools to define her target audiences and used that data to create tailored creative and messaging for ads. Since we have started working with Graziela her Social Media following increased 50% and engagement rates have doubled. 
2 years ago we also built her new website and continue to update the design by fine tuning the UX/UI design to lower the bounce rate which we have seen improve from 50% to 5%. 
APPROACH
Graziela Kaufman, founder and CEO of Graziela Gems, started making jewelry over 25 years ago. During that time she built relationships with eco-friendly miners using the rarest and most unique gemstones all over the world. She started her company by creating jewelry that was accessible to the masses and had a lot of success right out the gate. When NOQ joined the Graziela Gems teams, we did initial research of the market, her audiences and potential opportunities. We discovered that she could carve out a niche audience by rebranding from a jewelry company for the masses to high-end luxury. We helped Graziela refine her collection to only the most popular high-end jewelry, then created photography and visual assets that spoke to a high-income audience. Over the following year, we reenforced her luxury brand through carefully crafted messaging on the website and social media.
WEB DESIGN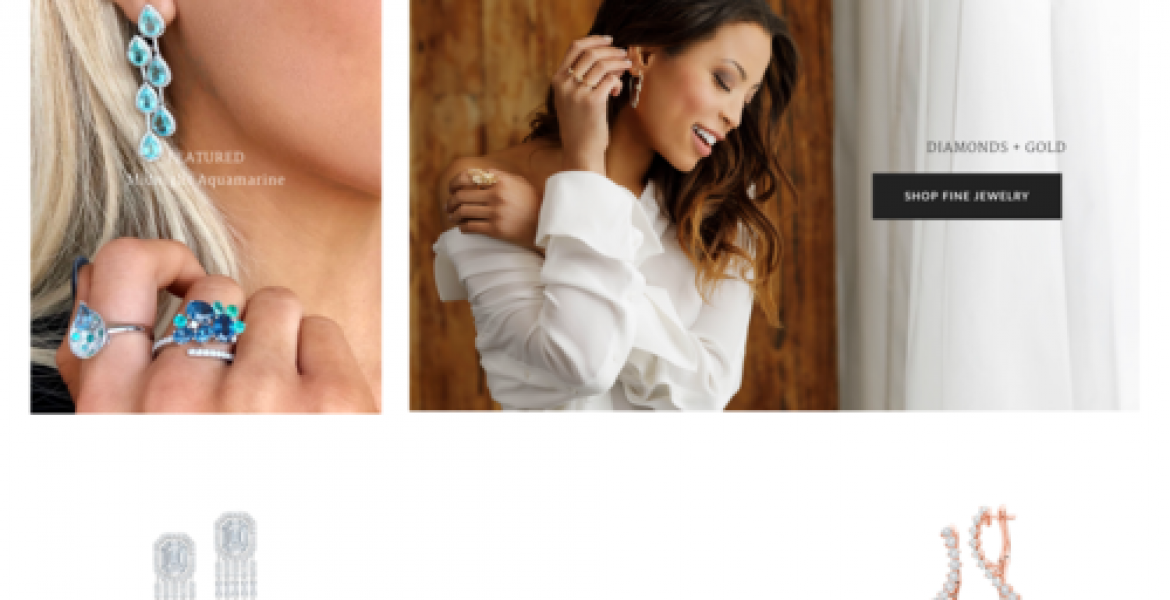 Graziela's rebrand helped her significantly grow her presence in high-end boutique shops as well as in Neiman Marcus stores across the country. Having a singular focus on her new high-end brand, Graziela has established herself as a dominate force in the luxury jewelry market.